K9 AMBASSADOR
Kunov 348
Senica 90501
Slovak Republic

P: +421903473605

Latest updates:

added

are carefully selected and tested. They are fully trained in obedience on / off lead.
In protection are trained to watch the territory and family members. Perfect companion with guard instict.
The dogs are very social and they are good companion in family enviroment. They love to play with kids. These dogs are easy to handle even if new owner is an non-experienced handler.
more...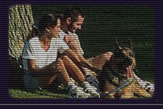 they are fully trained in obedience and protection work. After they pass our training programm they are ready to protect you, your family, property, car or business.
There is nothing like the secure feeling that a trained personal protection dog can give you and your family.
more...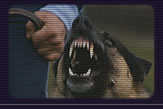 our highest range of protection dogs!
They are selected only from the dogs with working titles such as SchH, IPO, ZVV, SVV and Ring sports then re-trained for protection work.
They are highly trained in tracking, obedience and protection work.
Elite Protection Dogs are Ultimate Security Device.
more...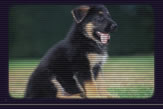 We select our dogs and breeding stock from finest European bloodlines. The dogs are hardly tested for temperament, protection work.
more...